Maori Party supporting subsidising vaping for quitting smoking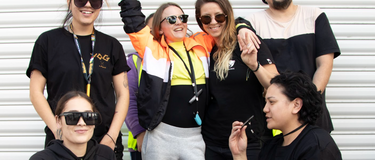 Marama Fox, co-leader of the Maori Party, would like to see taxpayer funding redirected to more effective methods of smoking cessation.
Prime Minister Bill English has said that he is open to the idea.
Marama sees this as a way of achieving the government's 'Smokefree 2025' goal. We think that vapers in New Zealand would benefit from this and this is in line what is already in place in the United Kingdom which has seen a dramatic drop in smokers since vaping has become commonplace.
"What we'd also like to do is subsidise vaping," Ms Fox commented when discussing quit-smoking initiatives.
Ms Fox said the party would like to see New Zealanders move away from combustible cigarettes and explore harm-reduced products such as vaping "so that at least it doesn't cause cancer and other smoking-related illness".
Bill English confirmed "there's an ongoing discussion about that".
Mr English agreed that "there seems to be some evidence that it might help smokers, certainly with smoking rates we've probably used a lot of the traditional tools as far as you can, and that's been quite successful.
"But there's still a hard core of longer-term smokers and we'd be open minded about anything that looks like it might be a bit of a solution."
Read more about this on NewHub:
http://www.newshub.co.nz/home/politics/2017/02/taxpayer-funded-vaping-is-maori-party-s-latest-anti-smoking-push.html