Vaping To Quit In New Zealand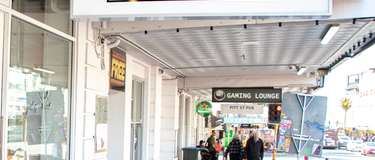 Increasingly, New Zealand has been pushing for a smoke-free country with the goal of becoming smoke-free by 2025. For the 16% of Kiwis that smoke, but want to quit, it is sometimes not that simple when using more traditional cessation tools.
Studies have shown that the use of E-cigarettes or Vapourisers coupled with a viable quit smoking plan, can increase the likelihood of someone quitting smoking, and/or reducing their cigarette consumption dramatically. We explore why E-Cigarettes have become so popular for those who want to quit smoking, and what the benefits are if you vape NZ.
So, what is a vaping device?
Vaping products are electrical devices that produce vapour by heating an e-liquid solution. The solution can vary widely depending on the manufacturer, but most contain a varying level of nicotine. There are also two main types of E-Cigarette devices; Mouth to Lung, or Straight to Lung - each has its own benefits, with mouth to lung imitating the draw of a cigarette moreso.
Vaping as a solution in New Zealand?
Use of E-Cigarettes is generally a viable alternative, as research shows that the health effects are a lot less in comparison to smoking.
In NZ a significant number of people use an e-cigarette to stop smoking or have reduced their smoking from using an electronic cigarette. E-Cigarettes can be used as a solution because they are far less harmful than smoking; Are similar to Nicotine Replacement Therapy (NRT) methods, and coupled with the right Smoke-Free plan are a more likely method to quit smoking long term. Research shows that use of Vaping over smoking reduces the risk of cancer and other smoking-related diseases. The Nicotine levels in E-Cigarettes are also less addictive. It was also found that it can increase lung function in those that have smoked cigarettes, especially asthmatic smokers.
Choose quality over quantity.
All of our VAPO e-liquids are independently tested to be free of the nasty chemicals diacetyl and acetyl propionylare. You'll know exactly how and what goes into making our e-liquids because they are manufactured in an ISO7 cleanroom here in New Zealand. Our E-liquid base generally consists of three ingredients; propylene glycol (PG), vegetable glycerine (VG) and food-grade flavouring with nicotine added depending on the e-liquid type. 

The small amount of nicotine in E-Liquid acts like any other quit-smoking method such as nicotine gum, whereby the amount of nicotine consumed is reduced but not fully eliminated, to make it easier for smokers to quit (opposed to the cold turkey approach). For example, at VAPO we give you a guide on the right Nicotine level for you, depending on the number of cigarettes you smoke daily.


Get in touch today!
Want to find out more? 
Contact us you would like to talk to someone about the best option for you.