Why is alt. NZ's most popular vaping device?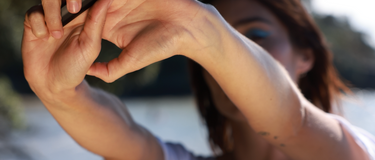 Alt. is a New Zealand company working toward a smoke-free New Zealand
The alt. brand was founded following over 4 years of experience in the New Zealand vaping industry through the retail chain VAPO. 
The team have heard countless success stories from our customers who have successfully transitioned from smoking to vaping, but despite the overwhelming success of vaping products there is still a significant smoking population in New Zealand; so alt. set out to design a product to change the lives of more kiwi smokers.
Through local and international research alt. recognised the need for New Zealand smokers to have better access to products, products that were simple to use, products that provided satisfaction and, importantly, products from a New Zealand company.
Helping Kiwi's make the switch
 alt. is the definitive alternative to smoking with the aim to assist consumers switching from combustibles.
alt. is available in over 3,500 stores throughout New Zealand, not just at specialist vape shops. In most places where you buy cigarettes you can now choose to purchase alt. instead.
alt. is incredibly simple to use. Once you have used all the liquid in the pod just replace the used pod with a new pod and begin using the device again. Plug in the Micro USB to charge.
alt. uses a proprietary nicotine blend that provides similar satisfaction to conventional cigarettes should you decide to choose a nicotine variant. alt. is also available in zero nicotine.
Quality through research
 alt.Research is the research and development arm of our company. The division utilises a network of over 100 scientists in collaboration with Myriad Pharmaceuticals.
alt.Research uses established science, R&D partnerships and clinical research to develop the highest grade products. Alt. brand products are produced under stringent chemical, emissions and electrical testing protocols to ensure that they meet or surpass the highest international electrical and manufacturing standards.
Electrical testing - All lithium ion batteries used in alt. devices undergo electrical testing to ensure they are of the highest quality. alt. Batteries have safety functionality including overcharge protection, auto shut-off, and low voltage protection and the devices are compliant with global electrical safety standards including ROHS and CE.
Manufacturing standards - Manufacturing processes are essential to quality control. Alt. devices are assembled under the gold standard of global manufacturing – GMP and are compliant to medical devices standards of quality.