Free vape recycling NZ
VapeCycle
Established in 2019 by VAPO and alt., VapeCycle, powered by TerraCycle, is New Zealand's first programmes of its kind.
VapeCycle ensures that all VAPO, HAIZ, VEX, Bud, alt. and solo products (including e-liquid bottles, vape devices and vape pods) can be recycled.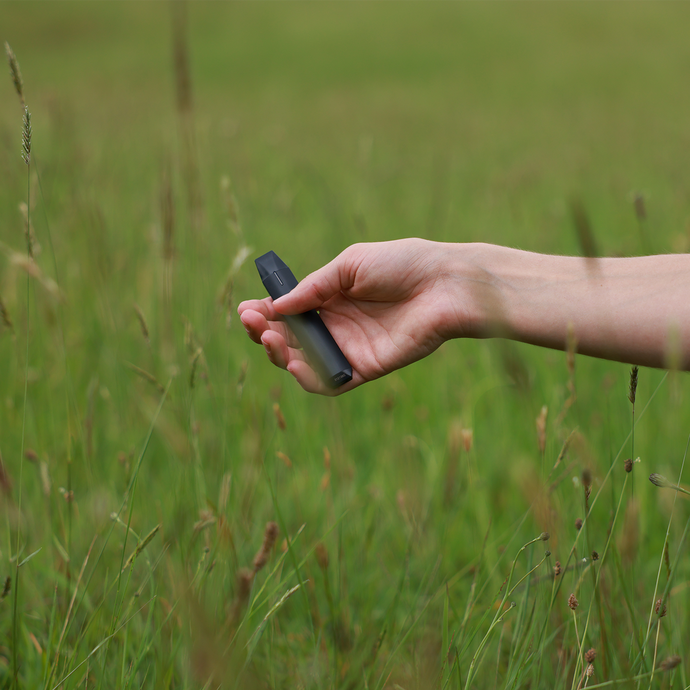 Your old device still has some juice in it...
Don't dump them!
Don't throw out your used vaping products. Recycle them instead! We design our products as a harm reduction tool to limit the damage smoking does to people, and with our recycling initiative, VapeCycle, we're limiting damage to our planet from vape gear.
Visit VapeCycle
The Facts
We've been busy! As of June 2023, we've collected over a tonne of vape waste. Thanks to Kiwis all around the country, we're ensuring New Zealand stays clean and green by recycling vapes before they reach the environment.
2,346.06kg of waste collected
2,346.06kg of waste collected
2,346.06kg of waste collected
1,066 collectors participating
1,066 collectors participating
1,066 collectors participating
FAQs
Got a recycling question? Find your answer below!
How do I recycle my vape?

Drop off your used vape devices, pods, or e-liquid bottles into a VapeCycle bin at any VAPO vape shop around NZ. Alternatively, mail them to VapeCycle for free.
Do I have to pay to recycle my vape?

No, VapeCycle recycles your vapes for free. We'll even cover postage for you!
Which products can be recycled?

All VEX, HAIZ, Bud, solo, alt. and VAPO-branded products (including e-liquid bottles, vape devices and vape pods) can be recycled.
How many vape products can I mail in?

This programme has strict shipping guidelines due to the transportation of batteries. Please read through this checklist before shipping your waste:

Maximum of four (4) e-cigarettes per parcel - this is a postal safety requirement for transporting devices with batteries. However, you can send as many pods as you like!
Ensure batteries are discharged - ensure your e-cigarettes have no charge left in them.
Do not disassemble - Keep batteries inside e-cigarettes.
Pack your waste in a cardboard box - Do not use a bag or satchel.

Remove all liquids - Ensure pods and bottles are empty.
Can I drop my used vape products off at a VAPO store?
How can I help my community to recycle their vapes?

You can become a public drop-off point for VapeCycle! Set up boxes that community members can fill with their vapes to be recycled, and send full boxes to VapeCycle/TerraCycle at no cost to you. Find out more here.
Why should I recycle my vape?

The World Health Organisation (WHO) reports that roughly 4.5 trillion cigarette filters pollute our environment yearly, including waterways like oceans and rivers and beaches. We want to ensure vaping products don't inflict the same harm to our planet that cigarettes do. By responsibly disposing of your e-cigarette and vaping products through VapeCycle, we can ensure a more sustainable future free from e-waste. 
How are vapes recycled?

The collected vape and e-cigarette waste is sent to VapeCycle partner TerraCycle, which will work with third-party processors to sort, clean and process the different components into usable raw materials suitable for use as an alternative to virgin materials in the manufacturing of new products.

When required, the waste will be separated into different materials using a mix of sorting technologies. Plastics are size-reduced and undergo a melting process through which they become a usable raw materials for new product manufacturing. If necessary, the material is blended with other plastics or additives to improve and stabilise its properties.  

Metals such as aluminium and stainless steel are shredded, baled, and sent for smelting. E-waste, including batteries, will be sent to a specialised e-waste recycler for processing.