Are You Charging Your Vape Correctly?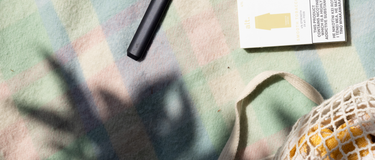 You know how to vape, but do you know how to charge your vape? It seems pretty straightforward, right? While it is simple, there are some things we'd recommend to ensure your vape's safety and prolong its life.
There are two types of batteries that can be charged; internal and external. We'll be focusing on charging vape devices with internal batteries. You can find out more about internal and built-in vape batteries here, and information about external batteries, such as lithium-ion, here. 
Simply plug your device into the charging cable it came with and connect it to a laptop, or PC. Let it fully charge, disconnect, and then it's good to go!

You should always use the charging cable that comes with your device. This ensures you're using a quality charger with the correct amps.

You can also use a suitable wall-to-USB adapter to charge your device, however, you must never use one with high amps. Fast-charge wall chargers for iPhone and Samsung phones are not suitable. Check your device instruction manual to see the appropriate level of amps it can handle. 
Top 5 to keep your vape alive:
Use an appropriate wall-to-USB adaptor.

If possible, plug the vape into a laptop, PC, or gaming console.

Do not overcharge.

Do not use while charging or damaged.

Only use authentic hardware.
If you have any questions around charging your device please get in touch here.
VEC Limited t/a VAPO will not be held responsible or liable for any injury, damage, or defect, permanent or temporary that may be caused by the improper use of a Li-ion (Lithium-ion), LiPo (Lithium-ion Polymer) and any rechargeable battery/batteries. Please read the above battery safety information from us and have a basic understanding of the batteries you are using and how to care for them properly.